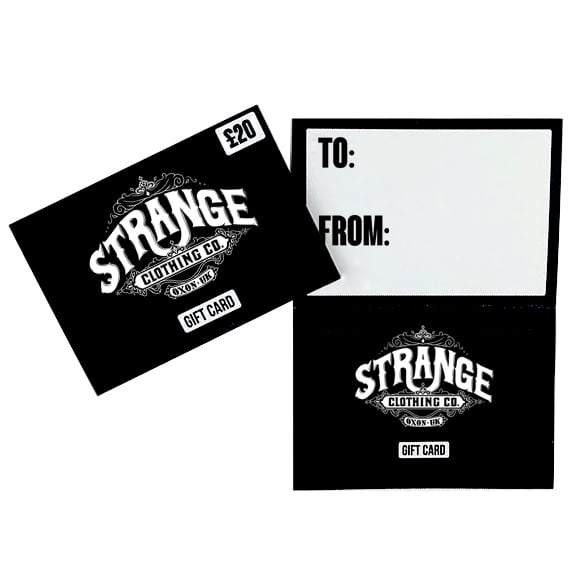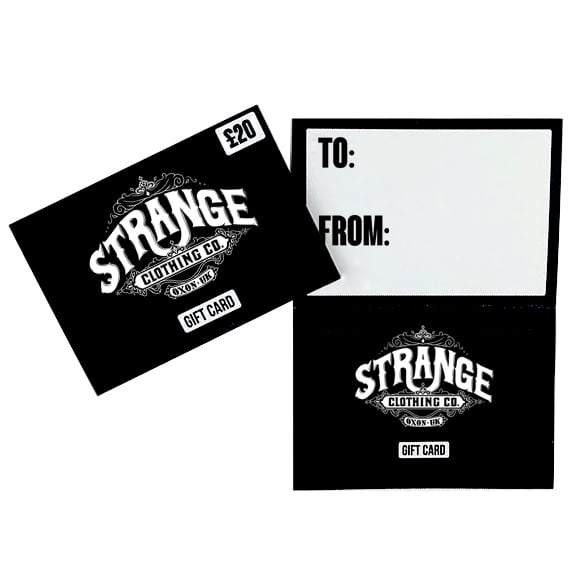 Strange Gift Card
£20.00 / Coming Soon
Want to get Strange for a friend or loved one but can't decide on the design?
Order this Strange gift card and receive your discount code straight away in an email, followed by the physical card (with the code) asap to give on the big day!
Available in £5, £10, £20, £50, & £100 denominations.