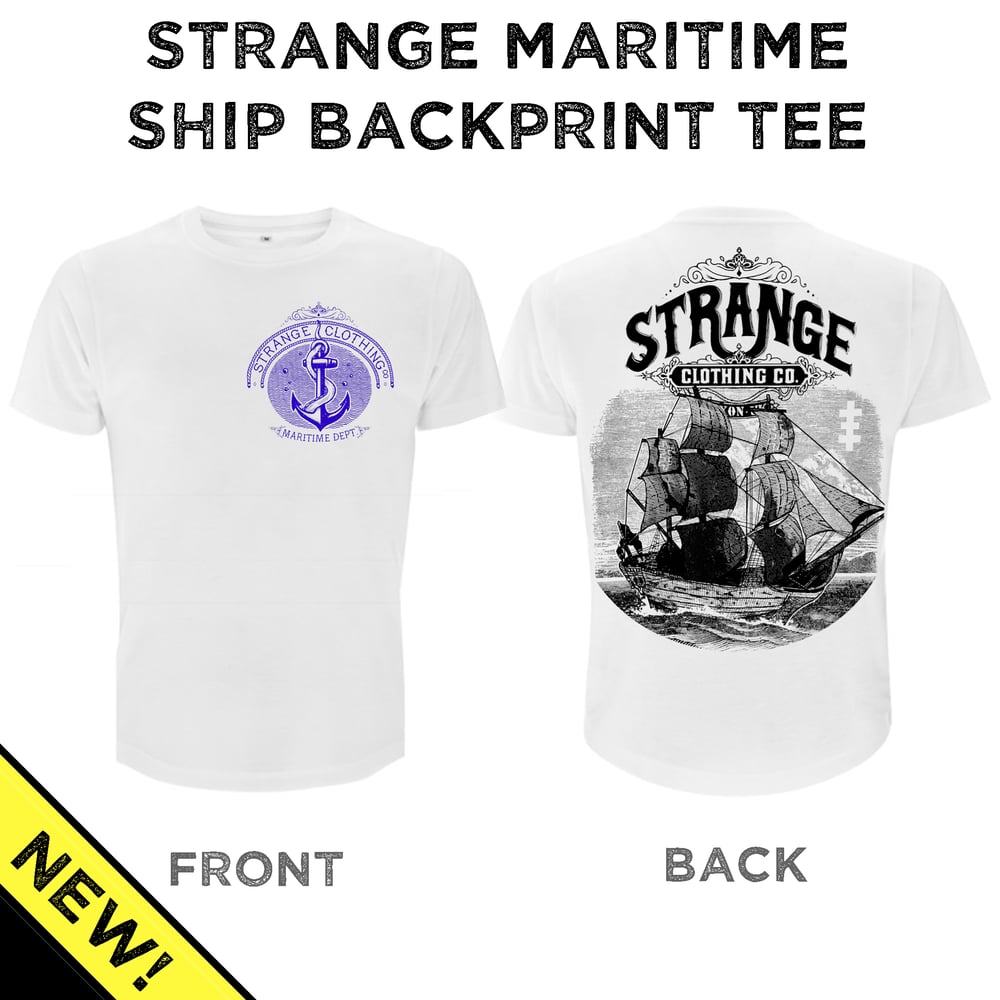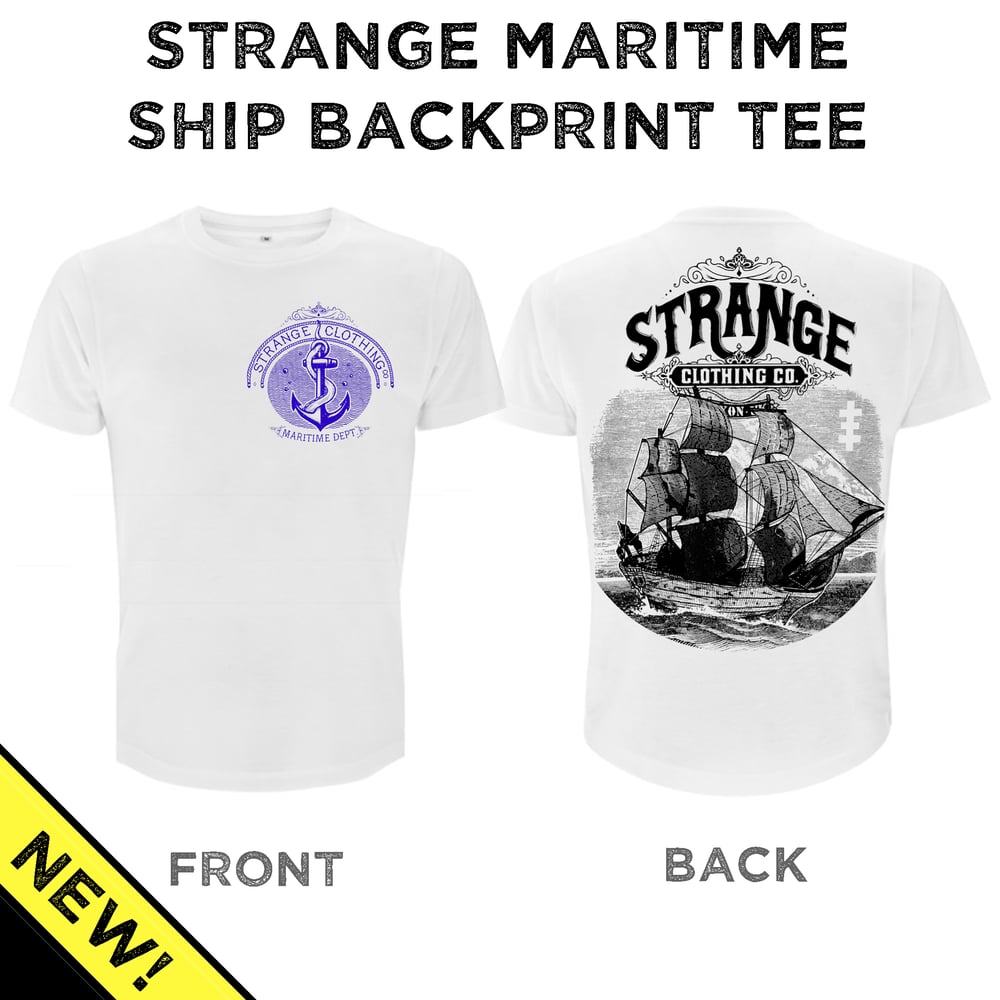 Maritime Ship Tee - Front & Backprint
£10.00 / On Sale
Our exclusive Maritime Ship design printed in black on the back of a white tee, with our maritime logo in dark blue on the breast.
Hand drawn by our illustrator to give you the level of detail you expect from Strange! Also including elements of traditional vintage woodcut print collaged in. Featuring our triple cross icon.
This item is available to send within the next fortnight.